Campus
September 5th 2018
Inauguration of the new Campus.
The new campus at Injambakkam is fully functional now. Marking the Teachers' Day celebration on September 5, 2018, the Honourable Governor of Tamil Nadu Thiru Banwarilal Purohit inaugurated the new campus of Akshar Arbol International School (AAIS) at Injambakkam on the East Coast Road, Chennai. Mr. S Ramadorai, Chairperson, Governing Board, Tata Institute of Social Sciences, was the Guest of Honour for the inaugural event.
The school started with a vision of fostering "continual learning for all, at all times" and has a strong focus on building required skills, helping students acquire positive values and providing experiential learning.
The overall eco-friendly design of the campus includes specially made earthen blocks that give it the orange-red outer colour and provide an insulating protective layer; large glass windows and doors that allow natural light and ventilation at all times and a long tree-shaded ramp that allows inclusive access to all. There are state-of-the-art science labs, a spacious art studio and dedicated learning spaces for all disciplines. Open vistas characterize the new campus, providing students and the school community with ample space to play a variety of sports. Greening of the spaces has begun with native species of trees planted around the playing fields. Students will participate in environment-friendly initiatives such as gardening and composting.
This campus is envisaged as the hub for several education-oriented initiatives. In addition to the various community-based projects that students, teachers and parents have planned, the campus will provide sports training through the academic year for a range of sports and games.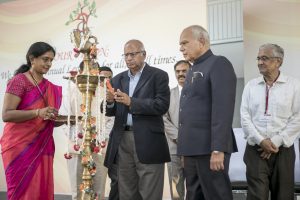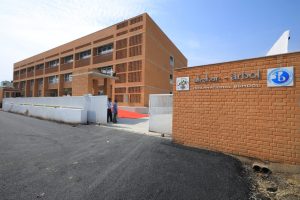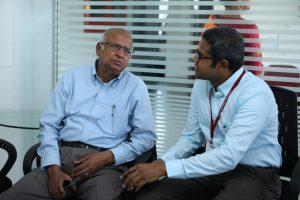 CITY Campus - The Primary Place - T. Nagar

CITY Campus - The Secondary Space - W. Mambalam
*AAIS – ECR is a candidate school* for the International Baccalaureate (IB) Primary Years Programme  and pursuing authorization as an IB World School. IB World Schools share a common philosophy—a commitment to improve the teaching and learning of a diverse and inclusive community of students by delivering challenging, high quality programmes of international education that share a powerful vision.